SWINGING FOR SMILES GOLF TOURNAMENT
JUNE 16 AND 17, 2017 AT THE POWDER HORN CLUB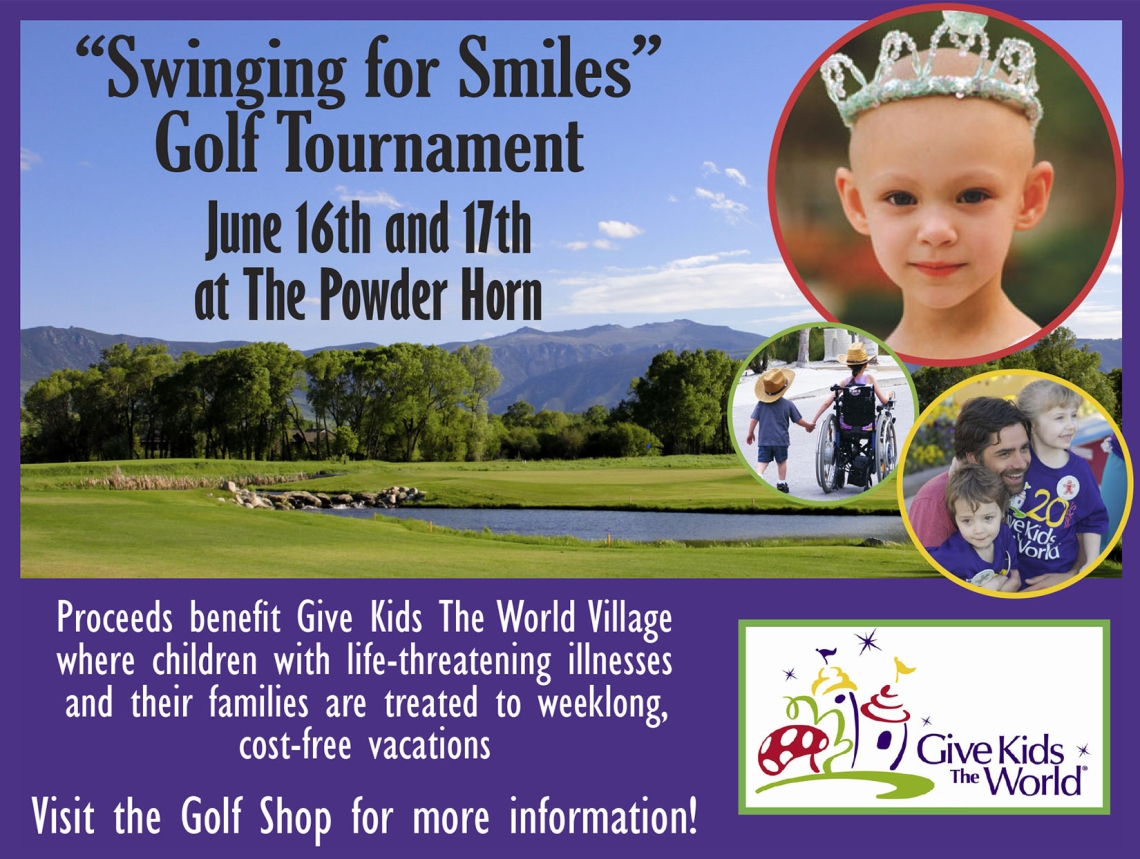 Fourth Annual "Swinging for Smiles" Golf Tournament
at The Powder Horn in Sheridan, Wyoming to Support
Give Kids The World Village.

Give Kids The World is a non-profit resort near Orlando for children with life threatening illnesses. They work with over 250 wish-granting organizations across the world, such as Make A Wish Foundation.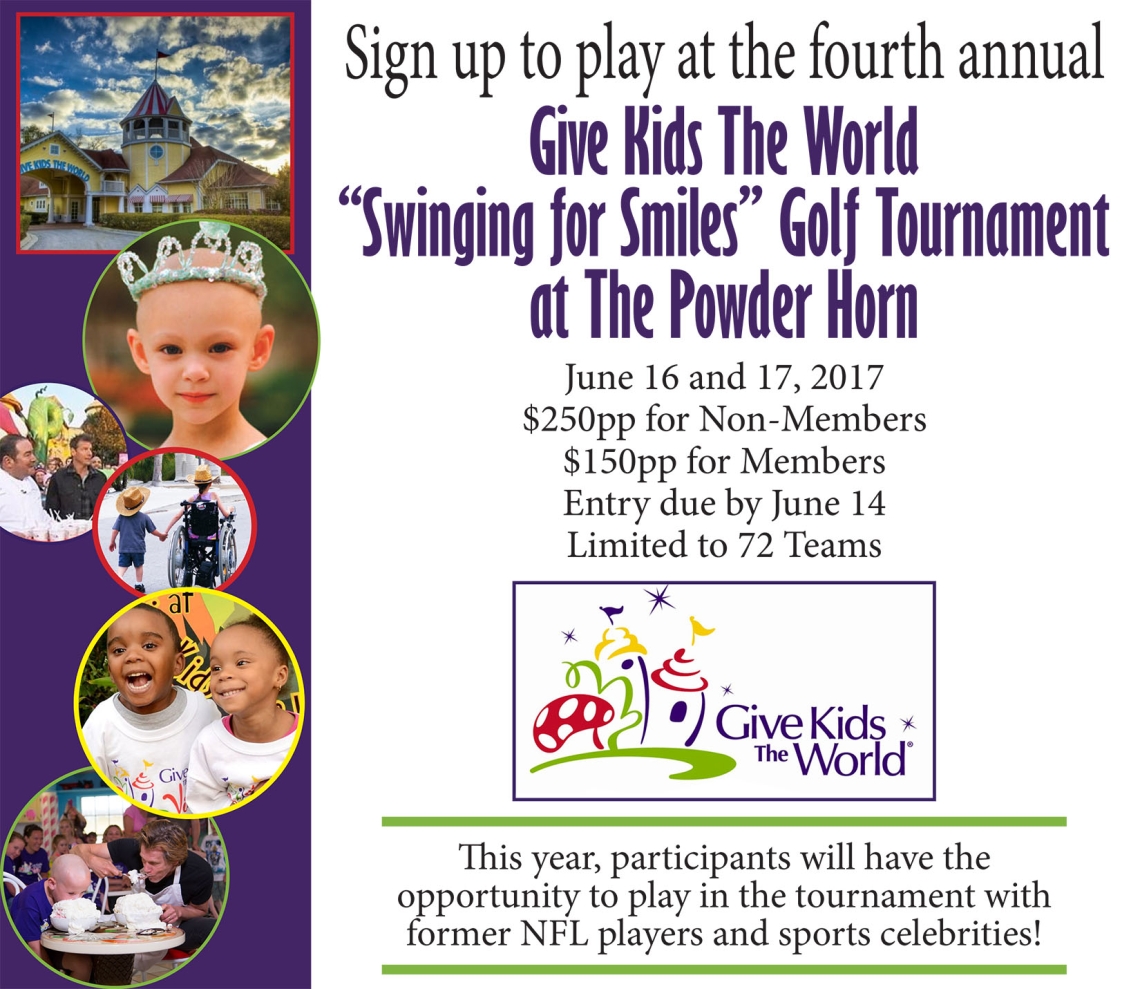 This year's tournament includes a Friday practice round followed by dinner and a Calcutta. The tournament officially kicks off at 10am on Saturday, preceded by breakfast burritos. The format is a two-person best ball, and there are flights for men, women, couples, and seniors. The flight-winner's derby starts at 3pm and is followed by a short awards ceremony.
$250pp for Non-Members -- $150pp for Members
Entry due by June 14 -- Limited to 72 Teams
This year, participants will have the opportunity to play in the tournament with former NFL players and sports celebrities!!
Please call our Pro Shop at 307-673-4800, ext. 2 to sign up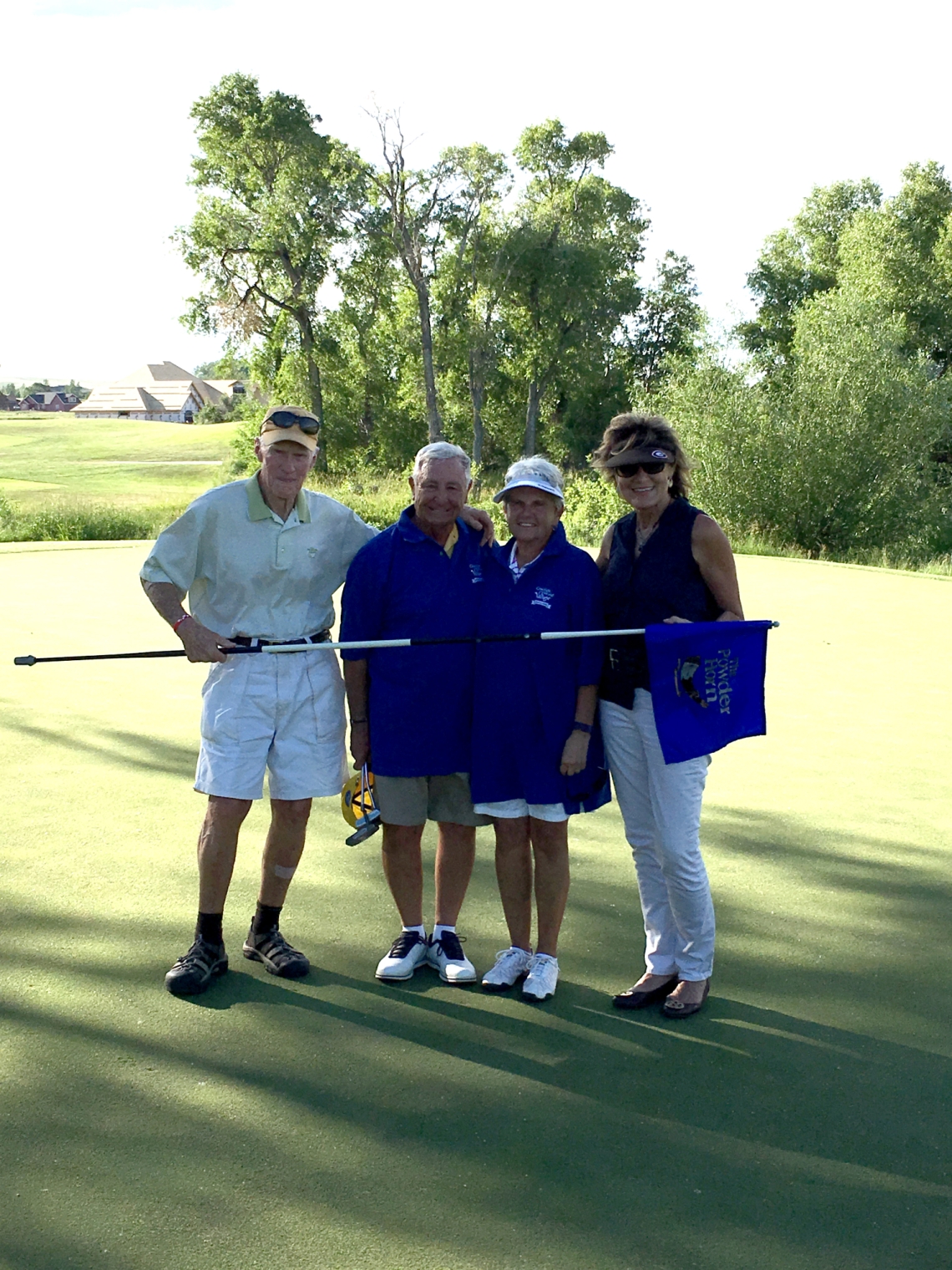 or email PGA Pro Todd Bleidner at todd@thepowderhorn.com
Please click here to view 2017 tournament information:
Click Here
Photo to right: Powder Horn Club Owner and Developer
Homer "Scotty" Scott with tournament winners in 2016.
PHOTOS BELOW OF GIVE KIDS THE WORLD VILLAGE GROUNDS:
Candy Land, Dining Halls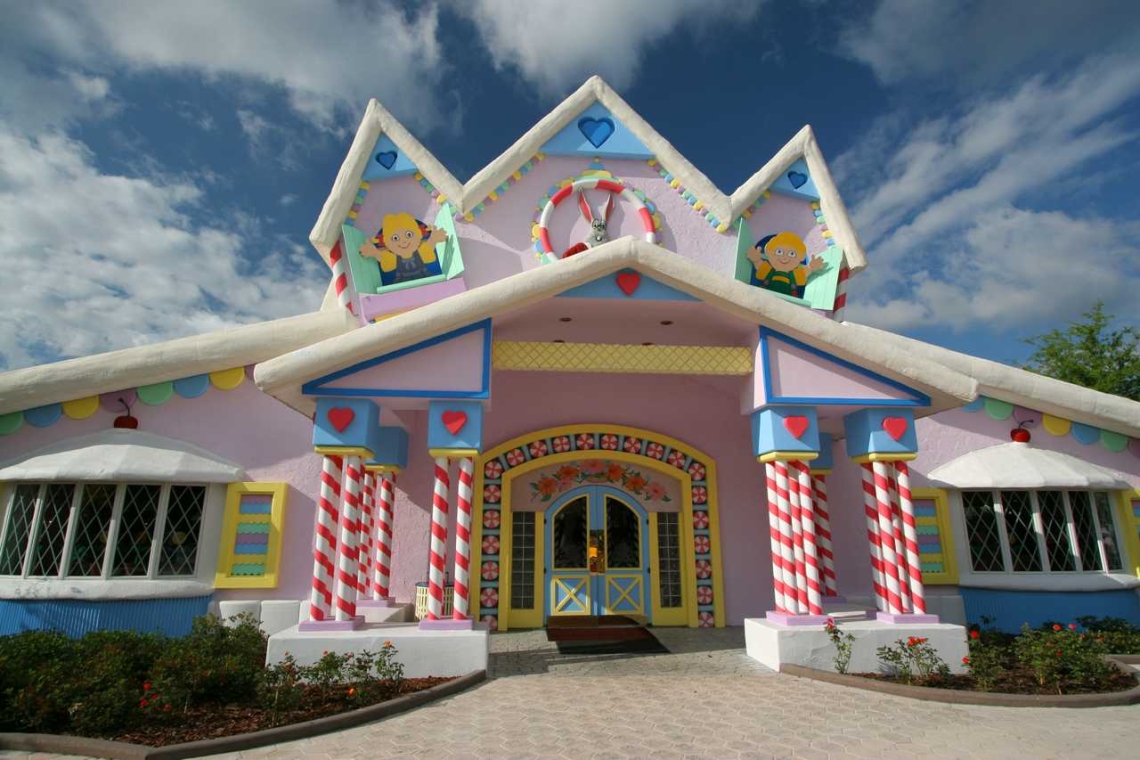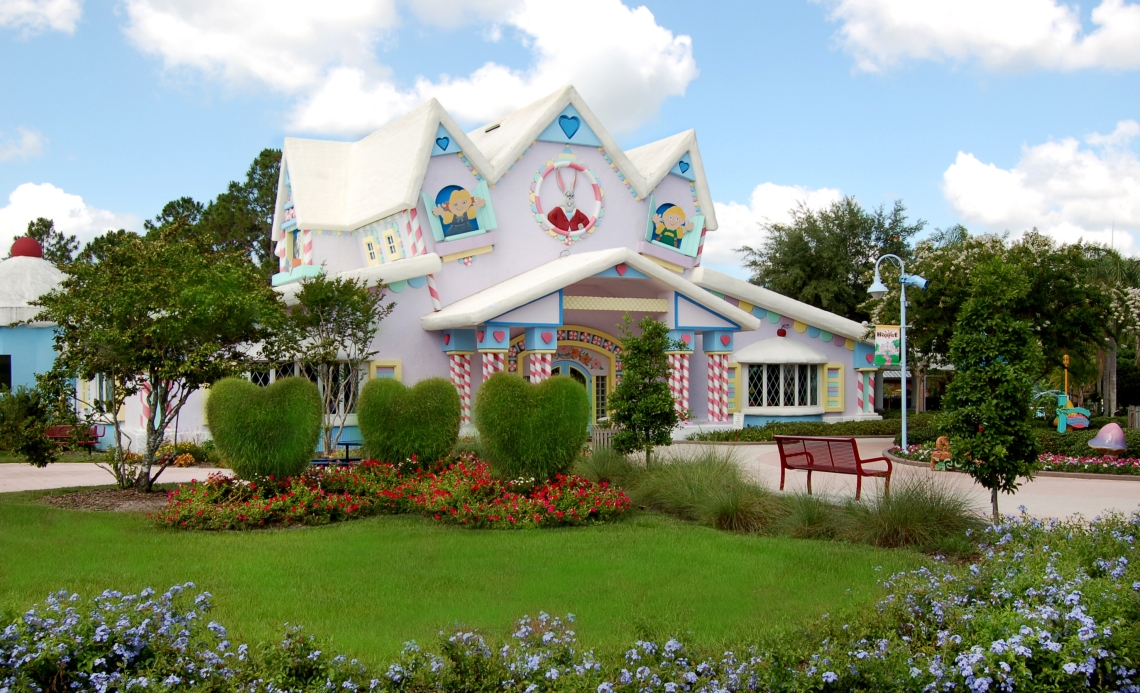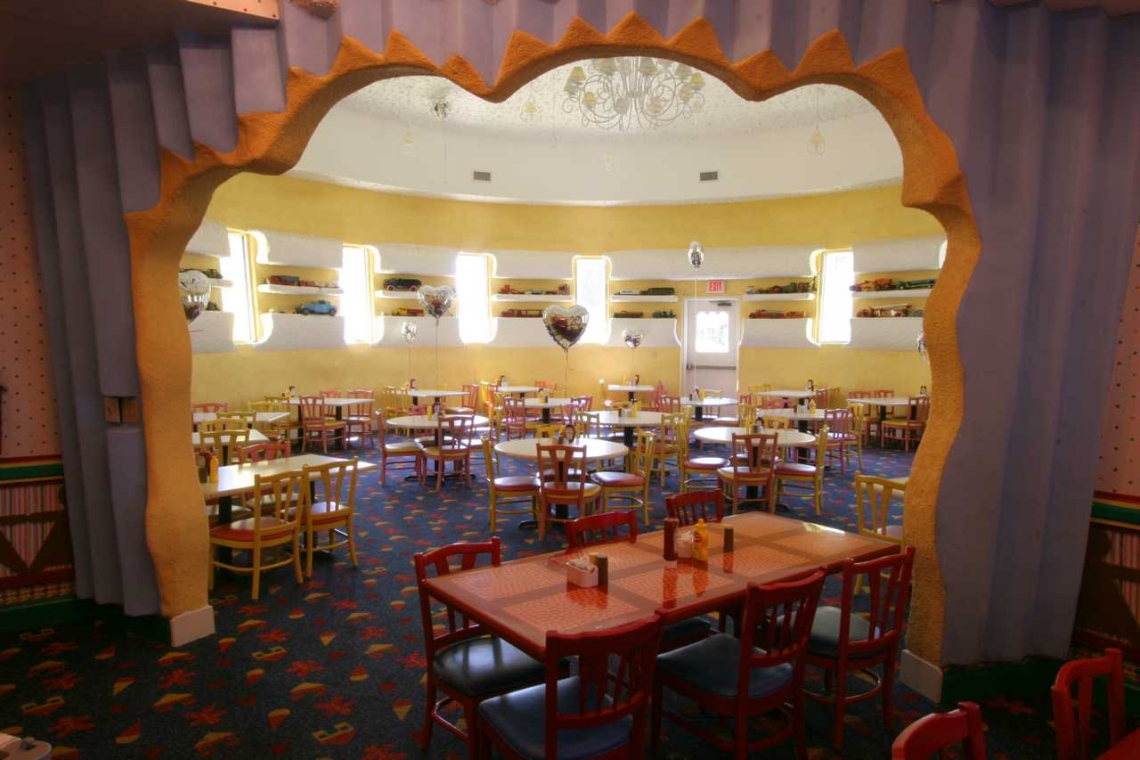 Testimonials from Children and Families at the Give Kids The World Village:
"For a whole week, our family was able to get away from the reality that our son is dying. We were treated like a normal family. Nobody stared or asked questions. We were the same as everyone else. We are so very thankful that so many volunteers took time out of their busy schedules to spend time with our family and make it a special week. The memories that we made this week will never be forgotten."
"Although Disney World may be the "happiest place on earth," Give Kids The World Village is certainly heaven on earth! Peyton and I have had many conversations about surgeries and illness and death – it is an unfortunate side effect of the life she has lived. But now I find great comfort that when we talk about heaven in the future, I can compare it to Give Kids the World and then she won't need to be afraid because it was a place she never wanted to leave."
"After one week, our family really felt at home in the village. It was the first time in years that we could have a moment to relax and have fun without thinking about our daughter's disease. It just felt great! Just thinking that so many people had the generosity to help our family was overwhelming. It was the best experience ever. We now feel stronger, recharged, and hopeful!"