Contact Our Staff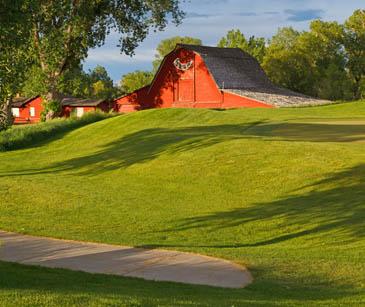 We'd love to show you The Powder Horn and let you experience our captivating way of life firsthand.
E-mail us at hello@thepowderhorn.com or give us a call, and we'd be happy to help you arrange a visit to The Powder Horn.
REAL ESTATE
307-674-9545
Address: 161 Highway 335, Sheridan, WY 82801
info@thepowderhorn.com
CLUBHOUSE, GOLF, DINING, EVENTS and FITNESS CENTER
307-673-4800
Address: 23 Country Club Lane, Sheridan, WY, 82801
Clubhouse@thepowderhorn.com
GENERAL MANAGER: Robert Kearney Robert@thepowderhorn.com
TEE TIMES: 307-672-5323 todd@thepowderhorn.com

OPERATIONS: 307-674-6700 markj@thepowderhorn.com
GOLF COURSE SUPERINTENDENT: Jasonb@thepowderhorn.com
REAL ESTATE: sales@thepowderhorn.com
AIR TRAVEL: We're located just six miles south of Sheridan, Wyoming, where regional and charter air service is available to the Sheridan County Airport. FlySheridan.com offers convenient service from Denver International Airport. Corporate and private aircraft from Cesnas to Gulfstream VIs and Falcons can be accommodated. Nearby Casper, WY and Billings, MT airports are serviced by major airlines including United, Delta, Alaska/Horizon, and Northwest.
Powder Horn HOA: www.powderhornhoa.com
Photos provided by: Sheridan Travel & Tourism; David J. Swift, Photographer; John and Jeannine Henebry; Dino Tonn Photography, Inc.; Powder Horn Digital Solutions; Jason McConathy Photography; Val Burgess; Johnny Sundby: Stephanie Stender Photography.
Photos are copyrighted and may not be used without express written permission. Editors - please visit our Downloadable Image Gallery for media images.