Pool & Fitness Center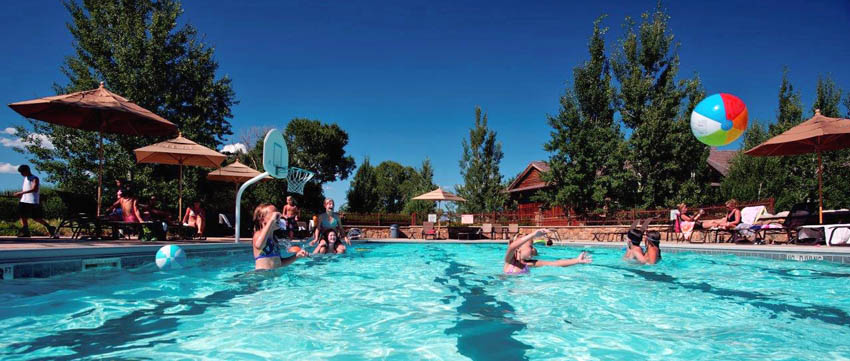 The Powder Horn Fitness and Swim Complex is a private facility for club members and their guests. Relax to the sounds of a trickling waterfall built into the pool's adjacent rock wall, one of the unique features of The Powder Horn's natural landscape.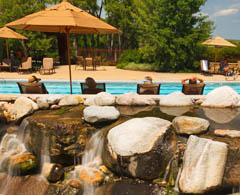 The pool area is complete with outdoor  lap pool, separate children's pool and therapy spa.  Complimentary towels are provided for members.
SEASONAL POOL HOURS: 
The pool is open Memorial Day weekend through Labor Day weekend.
Monday – Sunday: 10 a.m. to 8 p.m.
(weather permitting and 60+ degrees)

The Pool Grill is open from 11a.m. to 6:30 p.m. during the summer season.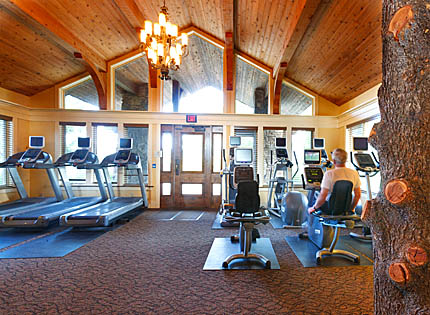 The private Fitness Center has a variety of cardiovascular equipment including elliptical machines, treadmills and stationary bicycles. Watch your favorite entertainment on flat screen televisions while you work out, and enjoy a hot shower in our private men's and women's locker rooms.
For questions or additional information about the pool & fitness center, please
contact Clubhouse (307) 673-4800.